Home Organization Tips - Create An Organized Home

This post may contain affiliate links. This means if you click on the link and purchase the item, I will receive an affiliate commission. More here: Disclaimer & Privacy Policy


These home organization tips are the solution. To what, you might say. Well, I say, to everything!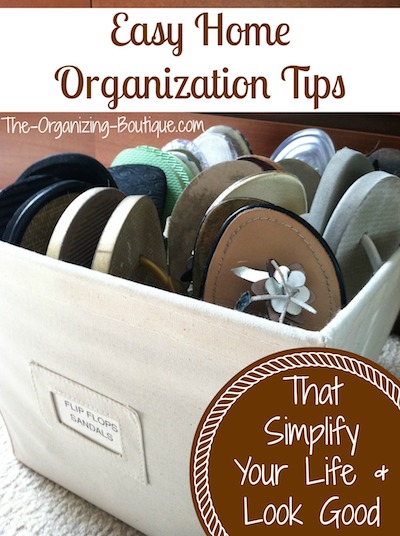 Having an organized home can mean...
that you wake up feeling fresh.
that your family members are learning how and where to put things away.
that you take your orderliness to the office and everywhere else you go.
that cooking and other regular activities are easy and enjoyable.
that you find comfort and happiness in your humble abode.
If you want all of that, you can have it right now. Scroll down for links to detailed information on how to organize your home, how to declutter your home, upcycling, moving tips, living green, closet ideas, home office organizers and SO much more.

Home Tips By The Item

Other Home Tips Worth Checking Out!


Home Organization Tips To Remember

I have helped clients transform their homes into well-organized sanctuaries, so it is VERY POSSIBLE. All you need is a little motivation and some awesome organizing tips to get you started. And, if you think you need more one-on-one home organization support, call a professional organizer. :)
Things To Keep In Mind

Set small goals for yourself: losing weight happens one pound at a time.
Staying organized requires maintenance: the mail comes everyday.
Organizing the home takes time: a house doesn't get filled with clutter overnight...**CONQUER ONE AREA AT A TIME**
Get everyone involved: the family that lives together organizes together.
Every item needs a home in your home: things that don't have homes get lost, collect dust and/or become clutter.
The Organizing Boutique
Wants To Know About You:
Where do you need the most home organizing help?
**Choose your number one problem area and hit the "submit" button. The next page will show you the tallied results of those who have already participated.**
---