Bedroom Organizing Ideas - Master Bedroom Ideas For Maintaining Organization

This post may contain affiliate links. This means if you click on the link and purchase the item, I will receive an affiliate commission. More here: Disclaimer & Privacy Policy


Looking for bedroom organizing ideas to maintain order? You found them!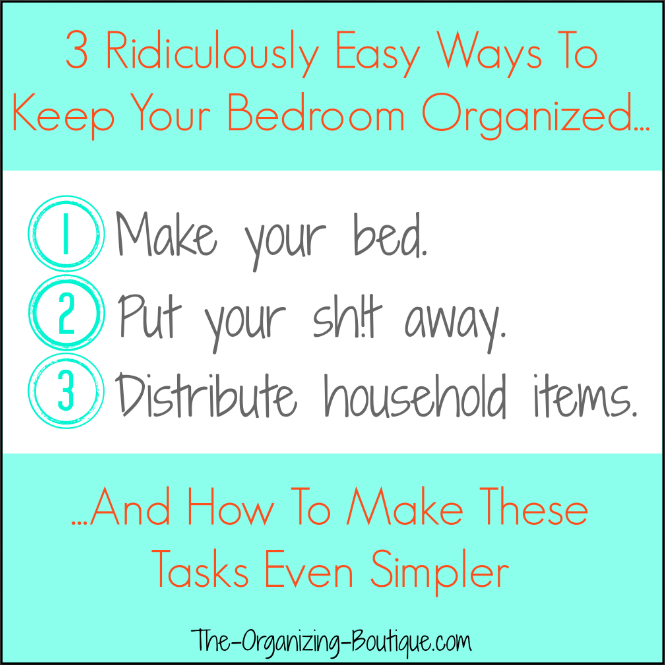 Do these 3 little bedroom organizing ideas daily, and your master bedroom will remain a sleeping sanctuary instead of a cluttered nest.

3 Daily Tasks For Maintaining Bedroom Organization

Bedroom Organizing Ideas
1. Make Your Bed.

I know you've heard this one before, so let's get on it!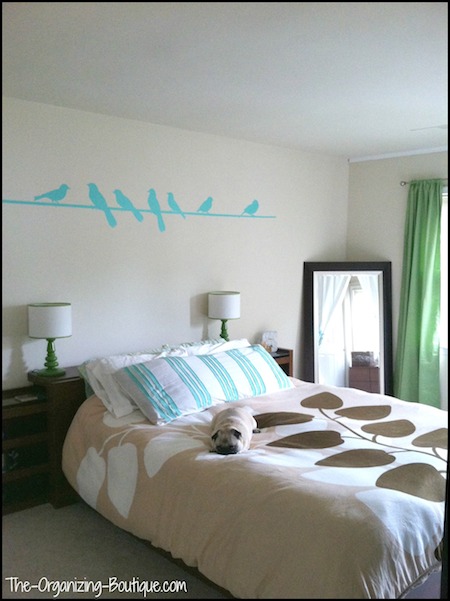 First, making your bed does set a nice tone for the day.
Second, if you can make your bed then it also means that there isn't a bunch of crap all over it. Knowing that you're going to make your bed every morning will deter you from the temptations of dumping a bunch of stuff on it.

Third, if you don't know how to make your bed or you're procrastinating about doing it, then let's make it as simple as possible with these 2 tips.
I love pillows, you love pillows, we all love pillows! However, there really is something to be said about a bed with a ridiculous amount of pillows on it. See the photo above? Those are the pillows that get used every night. The decorative pillows stay in their little corner of the bedroom unless we are having guests over. Keeping the pillow count to a minimum will lessen the amount of time it takes to make your bed, so pare down as much as you can.

This is actually something I did as a kid and never grew out of it, because it's a HUGE time-saver when making the bed. Get rid of the top flat sheet. Yep, you read that correctly. Does it really do anything for you? Other than get completely jumbled up? And then you have to do all kinds of straightening and tucking when attempting to making your bed...no thanks! I've got a fitted sheet and the comforter. That's all we need, and making the bed takes no more effort than pulling the comforter up. Booyah.
Bedroom Organizing Ideas
2. Put Your Sh!t Away.

Just like everything else in the house, all of your belongings need a designated spot. If you establish these designated spots, then putting your stuff away will be a cinch. I literally take 5 minutes in the morning to do this, and it makes all the difference in the world.
For example, I pick up dirty clothes off the floor or dresser and put them in the hamper. I return the television remote to it's spot on my nightstand shelf (in the pretty turquoise tray next to the flashlight).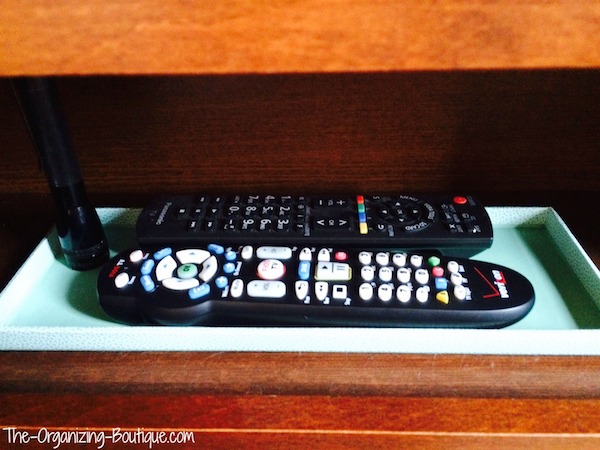 I put my pajamas back in the "not dirty yet" basket. Oh yeah. I got one of those. :) No judgments on the Stewie (from Family Guy) pajama pants. They're really comfortable!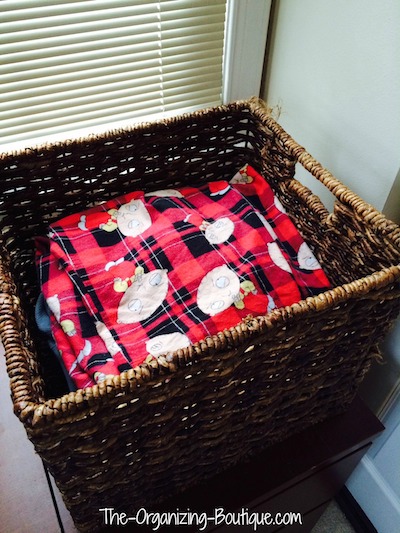 There are designated spots for the iron, the ironing board, extra buttons, cuff links, collar stays, slippers, literally everything! Everything has a "home" in our bedroom or bedroom closet; otherwise it doesn't belong in our room, our house and/or our lives.




So...declare where an item will live, label it if you can (so you don't forget and so others know where this item goes) and put your sh!t away on the daily.
Bedroom Organizing Ideas
3. Distribute Household Items.

It's not the kitchen or the playroom or the office; it's your bedroom.
ANYTHING that doesn't belong in this room should be removed and put in it's designated "home." Doing this every morning will ensure that you can do this task in 10 minutes or less.
Even distributing items to their proper room will go a long way. For example, get dirty dishes to the kitchen. If you have a few more seconds, put them in the dishwasher.
Put toys back in the playroom or the proper kid's room. If you have a few more seconds, put the toys back in the trunk or the closet or the shelf.
Take books and papers back to the office or to your desk. If you have a few more seconds, file the papers or put the books back on the shelf.
This daily practice will keep your home neat, will teach family members organizing habits and will definitely brighten your day.
---
---