Mr. Blogger Boutique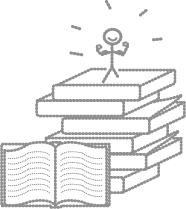 This post may contain affiliate links. This means if you click on the link and purchase the item, I will receive an affiliate commission. More here: Disclaimer & Privacy Policy


Welcome to Mr. Blogger Boutique!
This is a unique organizing blog about living with an organizer. It features stories, facts, thoughts and opinions from the point of view of the other side. Comical, witty and definitely informative, the entries below have an "opposites attract" theme.
Besides, what would the organizers do without those who need organizing??
Also featured are some great personal accounts from Mr. Blogger himself. Enjoy!
Welcome!
My fellow Americans, welcome to The Organizing Boutique's official blog! My name is Owen Patrick and I am Mr. Blogger Boutique. I am very excited to be here. It is a pleasure to meet you, and I hope you frequent this blog during these exciting times.
For the past two years, I have had the pleasure of spending each day with the area's most efficient organizer and hottest rising star, Nealey Levi. I've seen her tackle messy desks, make shoes fall in line, rearrange refrigerators and make bookshelves look like libraries. If any cluttered closets are reading this blog, here's some advice: don't let Nealey catch you with your door open!
As a budding political scientist and someone who has lived in Washington for almost 8 years, I know that this can be a messy town. In this historic election year, many people have been slowing their domestic and office organizing routines to watch the conventions or hit the campaign trail. Others have been celebrating summer and recently returning from their Labor Day cheer.
Well ladies and gentleman, Fall is upon us. School is back in session, football season has begun, the leaves will soon change colors, and before you know it the holidays will be here.
People of America, have no fear! The Organizing Boutique is here! Visit our site for handy organizing tips. Read our blog for stories on the humorous yet successful interaction between the organized and the....."not so organized."
Please come back, we hope you enjoy!
RELATED LINKS

Mr. Blogger Boutique's Posts
Citizen Organizers
Take It Easy
A Roller Coaster Ride
Happy Birthday
Ever Live With A Tater Tot?
How To Propose To An Organizer
Master Of My Domain
Straight A Organization
The Holidays Are Here
The Dumping Area
The Organized Man! Click here for great tips on getting organized from a guy that has it figured out. Enjoy!