Build Business Websites Using This Simple Website Building Software - If I Can, You Can!

This post may contain affiliate links. This means if you click on the link and purchase the item, I will receive an affiliate commission. More here: Disclaimer & Privacy Policy


The best website building software I recommend to build business websites is Site Build It! I've been using SBI! since 2008, so I'm very familiar with the platform and what it can do.



I do want to say right off the bat that I am also familiar with other simple website building technologies like WordPress, and I wouldn't switch from Site Build It! to any other website building programs for anything!
Okay so now that you know I've got years of user experience and an unwavering love for SBI!, here's my review and WHY YOU SHOULDN'T USE IT.
But first, it's a brand new day...watch this and then read on.

My Site Build It! Review

BUILD BUSINESS WEBSITES WITH SBI! - MY BACKGROUND
I HAD NO WEBSITE BUILDING EXPERIENCE.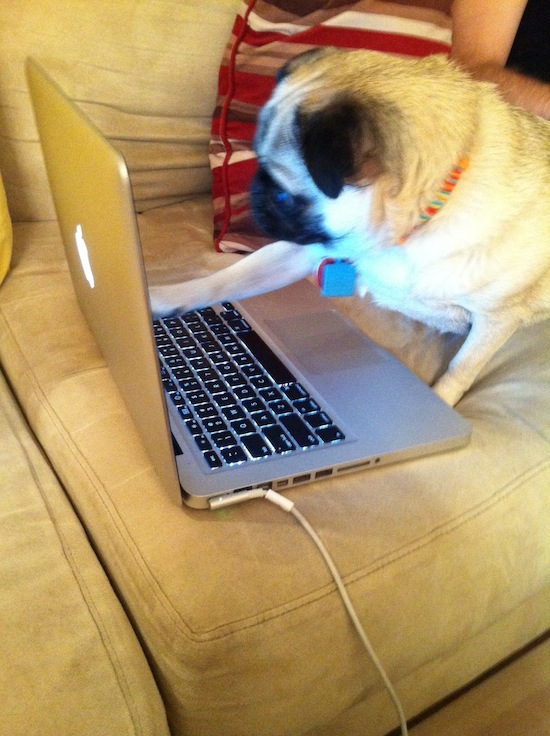 While I did graduate from college with a graphic design degree, it was in PRINT design and not web design. I had one introductory class to HTML, because it was required but that was it. Like my cute friend in the above photo, I had NO IDEA HOW TO BUILD BUSINESS WEBSITES but that didn't stop me and it shouldn't stop you.
I originally started this website for 2 reasons...
I wanted to help as many people as I could, and with a website, my reach could extend across the nation and around the world.
I needed a back up plan. I'm a small business owner, and simply put, if I can't do the physical work then I don't make any money. I'm a professional organizer and the part where I make a living involves going into clients' homes. The work is very fulfilling and so transformational, and I absolutely love it. However, in 2008 at a very young age, I developed health problems that really held me back. This is where my back up plan comes in, and you're looking at it. Here's how I monetize my blog.

With 6+ years of using SBI!, I can solidly say it is worth WAY more than what I thought was a big investment at the beginning ($300) and has paid for itself many times over (and I don't just mean financially).
BUILD BUSINESS WEBSITES WITH SBI! - MY EXPERIENCE
WHAT YOU PUT IN IS WHAT YOU GET OUT OF IT, SO I JUMPED IN WITH BOTH FEET.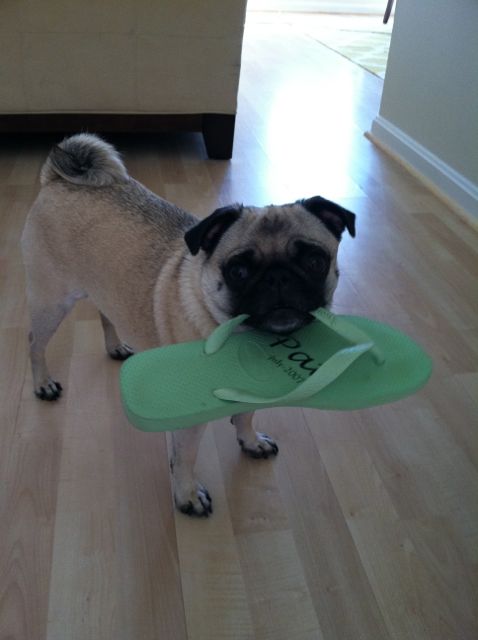 The second I bought Site Build It!, I jumped in with both feet (and a flip flop) and never looked back. I was so excited for the potential it offered and understood that it was a tool for success.
Let me repeat that, because it's really important. SBI! is a tool for success. Like with anything else, you don't experience success by purchasing a product or service. What you put into it, is what you get out of it.

I learned more valuable information about building business websites, running a business and living your passion than I can even put into words. I love it so much that even if I didn't have to worry about money ever again, I'd still be using SBI! to help people around the world get organized. It's my passion and Site Build It! has truly helped me live it.

Site Build It! is not for everyone and I would highly suggest that you NOT waste your time and money on it to build business websites if...
you're trying to get rich quick. That is not what this is. Site Build It! is a software for building a website that can bring you financial security, but it takes a lot of work.
you're not going to commit regular time to it. A website is a living, breathing thing, and it requires consistent effort (even if it's just 10 minutes a day, as long as it's regular). Yes you can set up certain things once and they'll bring in residual income, but that doesn't apply to an entire website and SBI! doesn't promise that.
Site Build It! is FOR you if you want to build business websites AND...
you are interested in starting a lifestyle business and making money by spreading the word about your passion.
you are a hard worker and can stay committed.
you are eager to learn and do not resist technology.
you are interested in bringing your visitors true value.
BUILD BUSINESS WEBSITES WITH SBI! - THE FEATURES
I COULDN'T POSSIBLY BEGIN TO DESCRIBE ALL OF THE AMAZING FEATURES THAT COME WITH SBI! SO I'LL NAME MY TOP 3 FAVORITES.

First, let me say that SBI! is easy to use, user-friendly, comprehensive and it has amazing support (referring to customer service AND the user forums). It truly is an unbelievable thing to be using and to be a part of, and it really has changed my life for the better.
Now on to my top 3 favorite features of the Site Build It! software...

1. Site Build It! is a COMPLETE website building package. Did I emphasize the word "complete" enough? It's is so complete!!!!!! This software literally walks you through every little step of building a website. From the training videos to the intuitive back end where you create your site to the keywords tools to the traffic tracking charts to the easy social media integration to the SEO analysis of every page...I mean I could go on forever.
I was showing a family member around the back end of my SBI! site, and I literally had to cut myself off or we were going to be late for something. I went on and on...watch the below video for a sneak peak.



2. The SBI! keywords tools are unbelievable.
There is a tool for brainstorming all of the keywords related to a specific keyword both with that specific keyword and related keywords without the specific keyword.
For example, if you want to brainstorm the keyword "home organization," one search will come back with all of the keywords people search for at the search engines with that phrase in it like "home organization tips" and "home organization ideas." Another search you can do will come back with keywords related to but not containing the specific phrase like "home organizing" or "home organizer." That's just the brainstorming tool! See more in the demo video below.

Then there is the master keyword list of the keyword searches you've done. In this amazing tool, you can sort the keywords in several ways like by demand (aka how much demand there is for that keyword at the search engines) and by supply (aka how many other web pages use that specific keyword as their title and in the URL).
Another keyword-fabulous feature is the analyzing tool that scans every page that you build to make sure it has the right amount of keywords - not too much, not too little and so on.
Seriously I could keep going, and I'm just on the topic of keywords!
3. Site Build It! continues to stay on the leading edge. I've been using it since 2008, and I can say this with absolute certainty. Want a few examples? Of course you do! And I have some really good ones. Prepare to be impressed!
In my time with SBI! they've updated their entire back end to accommodate us, the website builders, and make everything MORE than easy. I simply can't describe it with words and do it any justice!

They also added Pinterest "Pin It" buttons to images, easy social media integration like with the Facebook comments tool, a way to track how the Google algorithm changes affected my website traffic, a WordPress plugin, a feature that makes your website mobile-ready with the click of a button and MUCH MUCH MORE. I cannot sing its praises enough!
Want to SEE the WordPress plugin awesomeness? Watch the demo video below!


BUILD BUSINESS WEBSITES WITH SBI! - THE RESULTS
SO WHAT DID SBI! REALLY GIVE ME?
In a word? FREEDOM. I can work from home, I have financial independence and security, I love my job, I help others, I have time for family and friends, I could go on and on. It's SO FREEING!!
Want to see more? Don't just take my word for it, take a look around at my website and if you're still not convinced call them directly with your questions!
IF YOU READY TO TURN YOUR PASSION INTO REVENUE AND BUILD BUSINESS WEBSITES, THEN LET'S GO!