Behind The Scenes At
The-Organizing-Boutique.com

Just kidding. Seriously though, this does happen almost every day. We like to nap, but I'm getting ahead of myself...
Hi! I'm Nealey. It's a pleasure to meet you!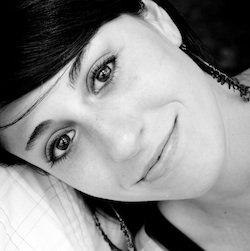 I LOVE BEING ORGANIZED! What's more, I love teaching and inspiring others to get organized. I have been creating order out of chaos my entire life; you could say I was born to do this.
Born Organized

At age 5, I was arranging my grandparents' shoes by size and color.
At age 10, I was helping friends line up their Barbies by preference and sorting the accessories by likeness.
At age 16, I was cleaning out my best friend's closet. (Now of course, this helped her, but you better believe I went home with some awesome items that she didn't want!)
At age 22, I was setting up my boyfriend's (now husband's) closet and teaching him how to maintain. (Read his blog!)
And now, I am a professional helping my clients get and stay on track on a regular basis. I LOVE IT!

I'm a professional organizer, an author, a small business owner, a DIY blogger, an  adoring wife, a smitten mom, a Pug lover, a hula hooping guru, a cheese addict, and a happy napper.

My strong passion for organizing motivated me to transform this inherent talent into a professional service, and I absolutely love helping my clients improve their daily lives. Alongside starting my business, I've learned a lot about social media and technology, juggling work and family priorities, keeping a neat home amidst the craziness of life and more!

Thus, The Organizing Boutique came to fruition in the hopes of aiding people across the nation and around the world. Here you'll find all of my tips and tricks for keeping your LIFE organized and any other useful life hacks I come up with.  I hope to be a great resource for you!
Want To Know More? Here Are 4 Personal Tidbits...

I'm friends with the monster that's under my bed.
I used to be attached to my stuff as a child. Here's why and how I overcame it.

I found a moment of freedom at a music festival that changed my life.
I wrote a book - Life Lessons: From People Who Shouldn't Be Giving Them - that has 5 stars on Amazon!

Ready To Get Started? Get The Procrastination-Busting Method To Getting Organized By Putting Your Email Address In Below.


EXTRA FUN STUFF

 Our News!

Our second child, Asher Phoenix, is born on May 12, 2021! (May 2021)

Nealey gives another talk about organizing fundamentals and paper clutter to the virtual tea time group. (April 2021)

Nealey is interviewed about paper decluttering and quoted in Woman's World magazine. (October 2020)

Nealey gives a talk about organizing fundamentals to a virtual tea time group. (May 2020)

Nealey is featured in American University magazine's July 2019 issue in the This I Know section on the topic, Space. (July 2019)

Nealey is featured on BylerBarns.com with 10 Simple Ways To Organize Your Life (June 2018)

Nealey's music festival packing tips are featured on MightyGoods.com. (February 2018)

Do The Opposite Of Nothing is published in paperback form on Amazon. (October 2017)

Nealey's guest blog post - How To Bottle Feed A Breastfed Baby Who Doesn't Like Bottles (ANY Bottles) - was published on Red Tricycle and shared 125 times! (March 2017)

We celebrate 10 years of being in business! Woohoo! (February 2017)

Nealey is featured on SweetyHigh.com about why we love to procrastinate. (September 2016)

Our first child, Mason Wild, is born on August 12, 2016! (August 2016)

Do The Opposite Of Nothing is published on Amazon and is downloaded over 1,000 times in the first week! (July 2016)

Nealey is interviewed and quoted in Woman's World magazine. (May 2016)

50 Simple Ways To Declutter Those Pesky Paper Piles: The Procrastinator's Guide To Paper That Does NOT Require Long Attention Spans or Complicated Decision-Making is published. (February 2016)

Nealey is asked to join the NAPO Website Committee. (January 2016)

I Feel Free: Real Short Stories From The Magical World Of Musical Festivals & What They Teach Us About Living Purposeful Lives is published. (November 2015)

Life Lessons: From People Who Shouldn't Be Giving Them hits the #1 spot in the Kindle Personal Transformation category on Amazon! (September 9, 2015)
Nealey was appointed to the NAPO Nominations Committee. (July 2015)
Nealey's guest blog post - An Organized Life & A Decluttered Soul - was published on The Change Blog. (June 12, 2015)
Nealey launches her second product - The Procrastinator's Guide To Getting Organized (May 2015)

Nealey Stapleton was interviewed on Word of Mom radio with Cena Block about how to monetize a blog (click here for the recording). (October 14, 2014)

Nealey Stapleton was featured in the Washington Post Express as a professional organizing expert. (May 21, 2014)

@life_on_track exceeded 1,000 Twitter followers! (May 8, 2014)

Nealey Stapleton launches her first information product - 100 Easy Ways To Start Living An Organized Life Without Getting Overwhelmed Or Stuck. (May 5, 2014)

Nealey Stapleton was appointed to the NAPO Chapter Relations Committee to serve as call moderator for the Communications & Technology Directors (May 2014)
Nealey Stapleton was appointed to the NAPO Chapter Relations Committee to serve as call moderator for the Communications & Technology Directors (May 2013)

Nealey Stapleton was elected the Director of Communications & Technology for NAPO DC for a 4th term! (May 2012)

Nealey

& John Stapleton publish "Life Lessons: From People Who Shouldn't Be Giving Them" (May 2011)

Nealey Stapleton was voted 2011 Professional Organizer of the Year by her NAPO DC peers! (May 2011)

Nealey Stapleton was elected the Director of Communications & Technology for NAPO DC for a 3rd term! (May 2011)


John and Nealey got married...introducing you to the Stapletons!

(September 2010)

Nealey Levi was elected the Director of Communications & Technology for NAPO DC for a 2nd term! (May 2010)

Nealey Levi was elected the Director of Communications & Technology for NAPO DC! (May 2009)

Nealey Levi created The-Organizing-Boutique.com

(June 2008)
Nealey Levi established On Track Organizing services (February 2007)