Our Organizing Blog | The-Organizing-Boutique.com
This organizing blog serves as the 24-hour news channel of The-Organizing-Boutique.com. It...
lets you know when any new organizing web pages are added to the site - which is every week!

broadcasts Mr. Blogger Boutique: a one-of-a-kind mini-blog about living with an organizer
informs you of the latest updates to any existing web pages such as new organizing products


To subscribe to The Organizing Boutique's Blog...
1. KINDLE - Sign up here to get new blog posts delivered directly to your Kindle.
2. EMAIL - Sign up to get updates in your inbox and get the PROCRASTINATION-BUSTING METHOD TO GETTING ORGANIZED FOR FREE.
Explore, enjoy and happy organizing!
Feb 04, 2016
How To Declutter Paper Piles | Organizing Paperwork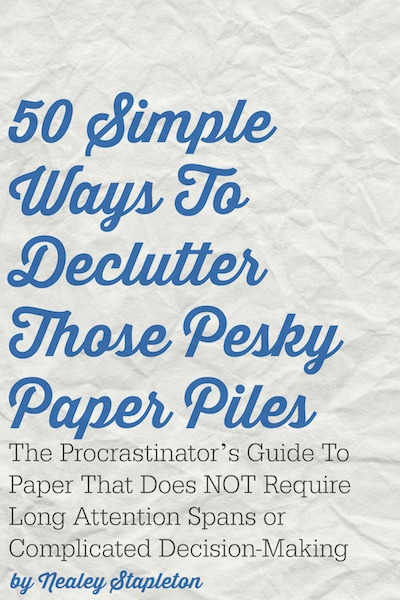 Having trouble with procrastination? Here's how to declutter paper piles without complicated decision-making or long attention spans.
Continue reading "How To Declutter Paper Piles | Organizing Paperwork"
---
Disclosure of Material Connection: Some of the links in this post may be "affiliate links." This means if you click on the link and purchase the item, I will receive an affiliate commission. Thank you for keeping the blog going in this way.

---