Music Festival Book - I Feel Free: Real Short Stories From The Magical World Of Music Festivals & What They Teach Us About Living Purposeful Lives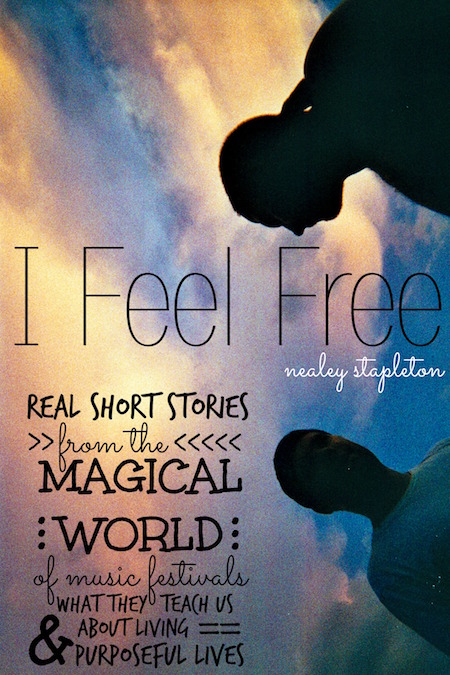 This music festival ebook is a collection of real short stories that are both entertaining and inspiring. You can get the Kindle ebook here! (You don't need a Kindle, just the free Kindle app on your phone, tablet or computer)
The audio book is available! I HIGHLY recommend it; you can hear us narrate the stories. It's available on iTunes, Amazon and Audible. Here's a sample.

If you want to be the first to know of any updates, like when the print book comes out, put your information in below. Thanks and rock on!
---
Disclosure of Material Connection: Some of the links in this post may be "affiliate links." This means if you click on the link and purchase the item, I will receive an affiliate commission. Thank you for keeping the blog going in this way.

---