Drawer Spice Rack & How To Organize Spices

This post may contain affiliate links. This means if you click on the link and purchase the item, I will receive an affiliate commission. More here: Disclaimer & Privacy Policy


Do you have a drawer spice rack? Are you trying to figure out how to use it better and get your spices organized? Then you've come to the right place!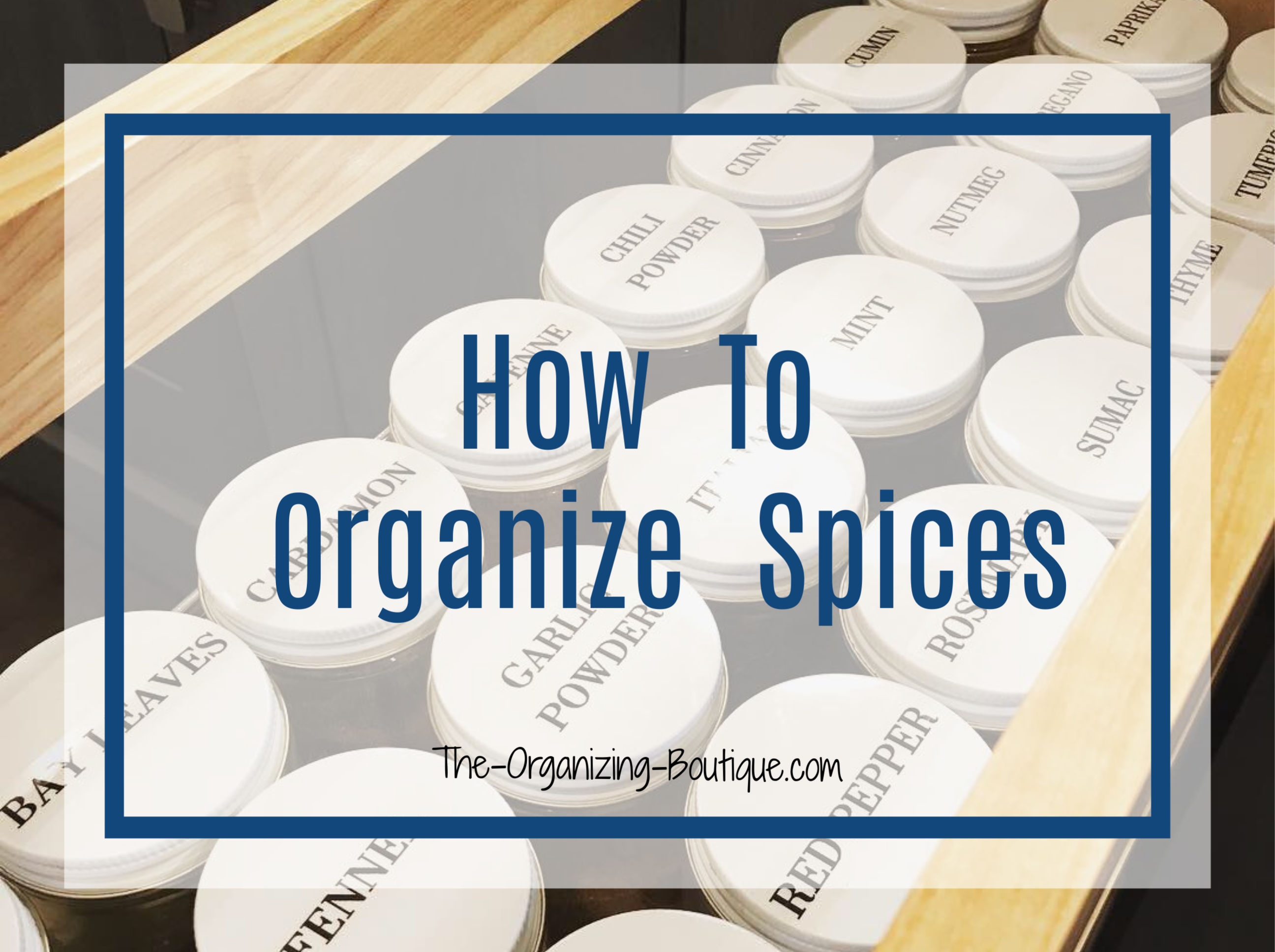 One of my clients had the same questions, and we had fun tackling this organizing project. Here are photos of how I helped her utilize the drawer spice rack in her kitchen as well as step-by-step instructions. Happy organizing!
How To Use A Drawer Spice Rack

In planning this project, my client told me that while this drawer is a nice feature in her kitchen, it is too difficult to identify and access the spices. In more detail, the drawer itself is convenient since it pulls out. However, the way the spices stand in the drawer made it very hard to read the labels on the side of each jar.

Therefore, she was sort of using it but also had spices elsewhere like the pantry. Her goal was to get all of her spices in one place and make it easy to see and get to them.

The first thing we did was empty the drawer spice rack completely and go through the spices. We discarded the ones that were very old and combined duplicates to get rid of excess jars.
This also saved her space in the pantry, since we moved the spices she was storing in there to get ready for storage in the drawer rack with the rest of the spices.

Then we sorted the spices into 3 categories that worked for my client:
most frequently used
least frequently used
short containers
Next we adjusted the shelves of the rack to work with our categories and took that opportunity to wipe down each one. Now that the drawer spice rack was clean and adjusted, it was ready for the spices!

We used the top shelf for the most frequently used spices and put them in clear jars with white lids like these. We labeled the top of the lids and did so alphabetically, so she can easily identify the spice she is looking for and get them quickly AND without having to bend down (big bonus!). It looks so beautiful and is very functional!
We put the tallest and less frequently used spices on the bottom shelf and the shortest spice containers on the middle shelf.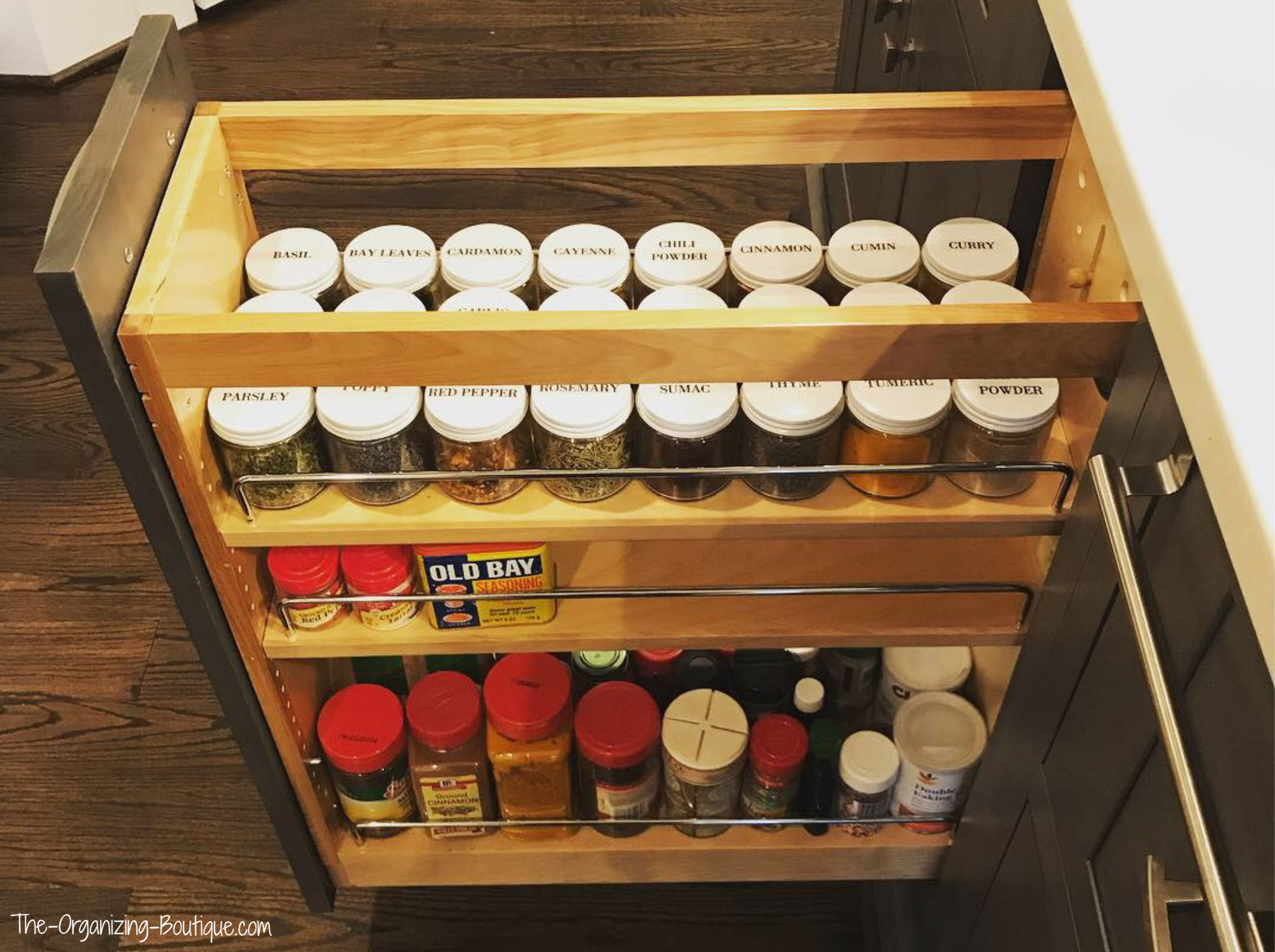 My client's drawer spice rack went from unusable to a nicely functioning part of her kitchen as well as her cooking routine. She can find what she needs quickly and easily, and it looks sooooo good!
---
---