The Best Wedding Destinations
by Izzy Smith
(UK)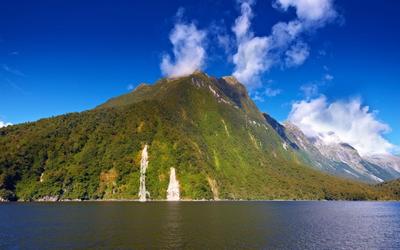 Getting married abroad is becoming more and more popular. Not only is it a fantastic excuse to enjoy the day of your dreams and the holiday of a lifetime, it's also a cost effective alternative to grandeur weddings at home. Forget having to worry about offending distant relatives because you can't afford any more guests at the sit down meal. Forget worrying about looking cheap because you simply don't have the funds to offer a free bar. Forget having your special day with people you feel obligated to invite, instead of those you truly want too. Jetting off to a remarkable and wonderful part of the world combines an unforgettable wedding, honeymoon and vacation.

Sri Lanka
Sri Lanka is a truly remarkable corner of India offering picturesque beaches, rich culture and tradition, and thick jungle and magical ancient cities. You can marry the partner of your dreams in one of the most secluded and romantic beaches in the world, then explore the local area for a wonderful honeymoon. Lodges, villas, hotels and contemporary huts dotted across the island offer luxurious and romantic accommodations for you to enjoy, complimented by spas, pools and leisure facilities to absorb the beautiful Sri Lankan views. You can also partake in once in a lifetime activities such as elephant riding and jungle trekking, discovering lost underworld cities after the big day.

Mauritius
Mauritius is a popular choice for a dream honeymoon, so why not have an unforgettable wedding day and be right there to enjoy the honeymoon? Mauritius is the perfect place for a truly picturesque beach wedding. Enjoy a minimal and sophisticated setup, dress and décor. Let the destination do the talking as you exchange vows under a magnificent blue sky, a warm, golden sun, and mile after mile of white sand and crystal clear waters. As a popular choice there are many packages, deals and discounts available here, as well as countless wedding planners included when you book hotels or packages to assist you in planning your dream day.

New Zealand
For a dream wedding with a twist, the remarkable surroundings and scenery of New Zealand will make your perfect day that much more special. A holiday in New Zealand is a magical experience offering a wealth of stunning scenery atop mountains and wild yet beautiful terrain. For a wedding, it is truly a unique spot to exchange vows and enjoy the beauty and magic of nature. Not to mention the sincerely exceptional photo opportunities! New Zealand is also a great destination for a winter wedding offering fantastic snow covered mountains and scenic views of pure, winter white.

Bali
Bali is becoming a popular destination for illustrious travelers offering some of the most remote, luxurious and magical beaches known to man. Enjoy a wedding in a far off and peaceful resort with palm tree fringed golden sands, crystal waters and gorgeous warmth. Bali is a place to relax and unwind offering world-class villas and resorts with luxurious spas and holistic treatments, exclusive rooms overlooking tranquil waters and gardens, luscious tropical villages and unbeatable beaches. Get married in simplicity and style in a stunning beach wedding, and enjoy tranquil accommodations and unrivaled hospitality in a unique part of the world.