Storing Before Removing
by Izzy Smith
(izzysmith85@gmail.com)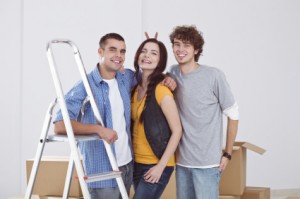 When you are planning a move, you may have time restrictions in regards to how long you have to leave the premises and/or when you need to arrive at the new location. Sometimes we have to leave a house earlier than the move-in date of the new location. What happens during that period? What do you do with yourself and your possessions during that time? This article will be discussing the options that you have.

You have a few options in terms of what to do with yourself. The first is to find comfort in the home of a family member, good friend or even a beloved neighbor. You may find that someone will come to your rescue and give you a roof over your head until you can move into your new home.

If you do not have a family member, friend or neighbor who lives nearby or is willing to keep you and your family for a while, there is another alternative. You can always opt to spend a few nights in a hotel. If a hotel is too expensive for you, you have the option of reducing your costs by choosing an extended stay hotel, a bed and breakfast or a hostel instead.

In terms of your possessions, there are a few things you can do as well. Once again, if you know a friend, family member or neighbor who has an empty garage or space, then you could ask if they would store your items for the time being. It may be courteous to offer them a small fee or buy them a nice dinner or a gift just to say thank you.

If this is not an option, then you have the choice of hiring a professional removal company which offers storage solutions.

If you hire a removal company, ensure that all your items are packed correctly and labeled accordingly. Nothing should be left loose. Determine how many boxes you will have and go online in order to check storage costs. This can be done very easily by using online converters on storage company websites. Similarly, if you cannot find an online quote calculator, you can always ring up the company and ask for a quote over the telephone or via email.

In order to get the most accurate quote, you need to ensure that all details that you provide are as accurate as possible. Storage companies will need to know how many boxes you have, what is packed into these boxes, and of course, how long you would like to store them for.

Storage companies will often offer removal services too, meaning that they can transport your items straight from the storage unit to your new home. If they do not offer removal services, then they may work in alliance with removal companies that will offer you a discounted price for choosing a partner company.

When you are put in a situation where you cannot move from one place to another instantly, do not panic. Instead, find out ways in which you can store your items. You may have to pay, especially if you are using a professional service in comparison to using your brother's garage. There is always a solution to every problem. The key is to do your research and be prepared!