Organize your bathroom better with capacious bathroom cabinets
by Helen Davies
(Warrington, UK)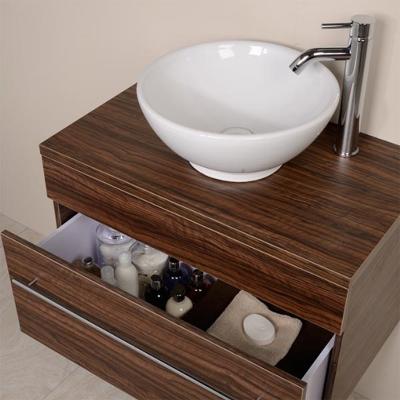 A cluttered bathroom not only looks untidy, but it also feels more crowded too. Greater organization in the bathroom can make any bathroom a calmer and more relaxing place to spend time, as well as a more practical room. And whether you've got room for tons of cupboards or just a couple, you can achieve miracles by choosing the right bathroom cabinets.

Bathroom cabinets are available in many shapes, sizes and designs. With a choice of open shelving, cupboards and drawers on offer, you can choose a combination of storage styles to suit both your needs and your aesthetic preferences.

For maximum storage space in a small bathroom, try adding a tall corner cabinet. This piece of freestanding bathroom furniture is the perfect addition to many bathrooms, taking up minimal floor space and offering maximum internal space in return. Used wisely, it's a piece that can work well: keep your infrequent use items out of the way at the top or bottom of the cabinet, and store daily or weekly use products in the middle where you can reach them easily.

Larger, under basin storage is on offer if you invest in one of a range of vanity units: tucked out of the way, there's plenty of room beneath your bathroom sink to store bulky bathroom bits-and-bobs. And simple, wall hung medicine and corner cabinets are great for storing smaller items that perhaps need to be kept away from a child's curious fingers.

When you're buying new bathroom furniture, remember to prioritize practicality over aesthetics (even though looks are important, too). Choose the storage space that will make the most sense for you: open shelving for decorative and daily use items; drawers for smaller items and easy access to everything; large cupboards for bulk packs of toilet rolls and bulk buys of soap and shampoo. Think about the kind of storage space you'll remember to use and find easy to keep tidy, and don't allow an item's looks, a cut price, or a salesperson's spiel tempt you into buying something that won't work for you.