Moving On A Budget
by Izzy Smith
(United Kingdom)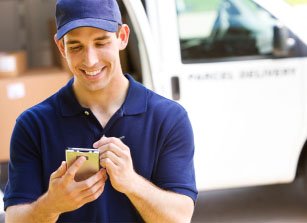 One of the top determining factors for a move is the price. The final cost is usually much different from the initial quote you've been given. When you add to this the stress of the move, all of the changes, the planning and the work, the process becomes quite costly indeed. If you want to have a house removal that stays within your certain budget, you need to make sure that you understand the removal process. Here is what you should consider.

Movers
Movers get paid either per hour or per job done. Their services are not cheap, but they do guarantee a job well done, safety for your belongings and doing it all in a timely manner. All of these benefits are undeniable, but everything depends on your budget. You can save a lot if you don't hire movers and do a self-move instead. You'd still need to hire the moving truck and perhaps a driver, but the biggest part of the move lies entirely on your shoulders.

Also, since packing is the hardest part of every house removal, you will need plenty of time to organize and do it. You need to make sure that you know what you are getting yourself into if you choose this method. If you are doing a short-distance move (only moving somewhere locally) and don't have that big of a house, it's quite manageable to pack and move on your own without having to hire movers.

Materials
A good house removal depends a lot on the packing materials, supplies, tools and techniques that you utilize. If you are not sure what to use, ask the moving company you've hired or the company you rented the truck from.

In general you will need sturdy cardboard boxes of various sizes, stretch wrap, bubble wrap, paper, packing tape, markers, dish boxes, plastic bags, straps and at least two dollies. These are the absolute basics, which you can buy in bulk online and thus save quite a lot of money.

You can also get some plastic containers and transport some items in them. You can rent moving boxes or find some for free in local department stores, grocery shops and pharmacies. Use plastic bags for clothes, linens, pillows and blankets and place them in the void spaces inside the moving van, like in between furniture which will also provide the necessary cushion. Utilizing used cardboard moving boxes is a cost-saving and an eco-friendly idea. This way you don't end up spending money on boxes you probably won't use anytime soon again.

You don't have to buy the most expensive packing material and supplies, but make sure that you get quality material, because this will guarantee the safety of your furniture and all other items on the road.

There are many tips on doing house removals on a budget that you can use. In general, make sure that you use all the space inside the boxes and you know how to pack the proper way. One of the certain ways of saving money on your house removal is by starting the planning and organization in advance. This gives you time to plan everything properly and find good deals and discounts.