A Few Essential Things To Do Before The Move
by Izzy Smith
(UK)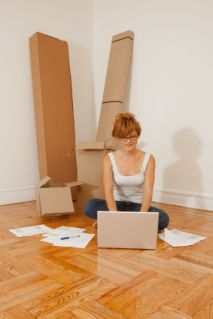 If you have already found a place to move to, then now is the time to start planning the removal process. You should make a plan of the work to be done in order to be sure you will not miss anything important. The following steps will help you in organizing your effortless home removal.


• Arrange timescale for the removal. Remember, the earlier you start, the easier it will be for you. Research different man and a van companies to make sure you will pick the best choice possible. You can also consider hiring movers, not a company, as it is a more cost effective solution.
• Pay attention to what you are placing inside of the boxes. And to be more accurate – how many things you are putting in one box. Make sure you are not placing only heavy items in one box as it might result in difficulties with transportation or in damaging your things.
• Talking about boxes, you should remember to number them. Simply use numbers for all of the rooms in your home and then write the same numbers on the boxes. Store everything from the room in the boxes with the corresponding numbers. If you are carrying fragile things in some of the boxes, make sure to mark them as such.
• Things such as personal IDs, driver licenses, tissues and other personal belongings should go in
a bag that you will carry with you.
• Do not forget to check reviews about the company you have hired to help you with the removal. Always insist on having the overall price before the removal itself starts. Never work with a company that is trying to add some unexpected fees to your bill during the transportation.
• Do not forget to let others know about the change of your address. This includes friends, neighbors and relatives as well as your bank institutions, magazines and newspapers you have subscriptions to, etc.
• Do not forget to turn off electricity before you leave your previous home. In addition, schedule everything to be turned on at the new place like the electricity systems and water supply.
• The small parts of your furniture and belongings should be placed altogether in large plastic bags. Write down what parts each bag contains to make sure you will not lose any of them.
• Clean your previous home. We know this might sound a bit odd but the truth is that no matter if you are selling the place or giving it for rent, there will be people living there. It will not be very kind of you to leave them a dirty, untidy place. Just remember one simple thing – they are moving in, just like you.
Article was written for
move to an apartment
and
packing and removals