Are You A Busy Person
Struggling With Clutter Build Up?
If you're here, then you've probably read The Procrastination-Busting Method To Getting Organized Without Getting Overwhelmed Or Stuck And WITHOUT Spending Tons Of Time Or Money. If you haven't, then download it here now for free.
When the procrastination-busting organizing method is put into action, you will be able to get rid of clutter, disorganization and frustration forever.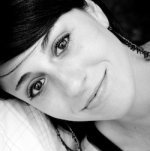 Hi, I'm Nealey Stapleton. I'm a professional organizer and have been helping others clear the clutter since 2007. I absolutely love inspiring and teaching people to get organized, so welcome and it's nice to meet you!
If you're a busy person struggling with clutter build up, then you are in the right place because those who give up on trying to get organized are letting the clutter win.
They settle for where they are now and deal with the growing mountains of clutter, buy duplicates of things they can't find, watch their time be sucked away and expend every ounce of mental energy hoping that the disorganization will magically disappear.
I've seen it first hand and it's so frustrating.
I've also helped people take action one small step at a time and seen unbelievable transformations. This is where the procrastination-busting organizing method comes into play. Using it, you will be able to get rid of clutter, disorganization and frustration forever.
How do I know that?
Because I use this system to stay organized in my own home and business, and it's what I teach to my one-on-one clients. (Again, you can download the procrastination-busting organizing method for free using the link at the top of the page.)

If you're ready to put the method into action, that brings me to these awesome 100 ways to get organized. Doing just ONE of these small tasks will transform your life...let me break it down for you.
Is disorganization in your life causing you to feel:
Overwhelmed?
Frustrated?
Stressed?
Embarrassed?
Exhausted?
Depressed?
Lonely?
Stuck?
Discouraged?

There is ONE super simple trick to getting and staying organized. It does NOT involve a lot of time, and it does NOT involve a lot of money.
Couple this trick with the variety of easy ways to get things in order that are listed in the following info product and nothing will be able to stop you from getting organized.
Imagine that for a second...rather than being completely blocked and overwhelmed about getting organized, NOTHING will be able to stand in your way. Ahhhh, that feels great.

Living an organized life opens you up to:
control

clarity
focus
energy
freedom
Ready for all of that? Then keep reading, because this tool kit is for you!

Here's what you get with this information product:

100 Easy Ways To Start Living An Organized Life Without Getting Overwhelmed Or Stuck broken down into 10 major areas: Home, Office, Family, Time, Productivity, Routines, Technology, Money, Thoughts and Life




Specific instructions on how to customize and make this info product work for you

6 next action steps to implement after reading this info product

1 super simple trick to staying organized




4 debunked myths about getting organized

4 printable customizable templates to keep track of tasks

My totally tubular list of organizing resources

Subscription to the Life On Track e-newsletter
Below are some previews for perusing. Click on them for a closer look.


Ready to take control of your life? Ready for clarity and focus and energy? Ready to be free?! Let's. Do. This.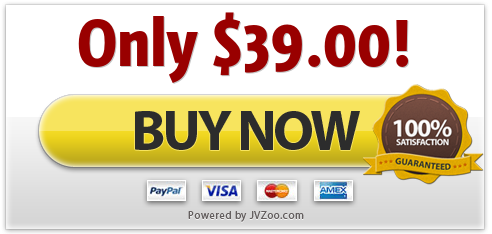 No Thanks
---
Did You Read 100 Easy Ways To Start Living An Organized Life Without Getting Overwhelmed Or Stuck?
What did you think? Did it inspire you to take action? Wished it elaborated more upon something? Share it!
What Other Visitors Have Said
Click below to see contributions from other visitors to this page...

I love it!!

Nealey's book is exactly what I need to help keep me organized. Simple, quick and easy steps. Nealey has a passion for organizing and helping others with …
---
Disclosure of Material Connection: Some of the links in this post may be "affiliate links." This means if you click on the link and purchase the item, I will receive an affiliate commission. Thank you for keeping the blog going in this way.

---