The Ultimate Music Festival Packing List: Prepare For The Experience Of A Lifetime

This post may contain affiliate links. This means if you click on the link and purchase the item, I will receive an affiliate commission. More here: Disclaimer & Privacy Policy



Are You Counting Down The Days Until The Next Music Festival?
No? Then you've never been to a music festival before. Do yourself a favor and keep reading.

If your answer is YES...me too! And you, my music festival kinsfolk, should also keep reading.

I'm ready for a few "unplugged" days away from the constant alert sounds coming from the phone and computer.

Aren't you?

I'm ready for the music.

Aren't you?

I'm ready to dance.

Aren't you?

I'm ready for the fresh air.

Aren't you?

I'M READY TO DECLUTTER MY SOUL AND REJUVENATE MY MIND.

Aren't you?!!!
Music festivals are dirty and hot and humid...

But they are also unbelievable life experiences, and as a neat freak professional organizer, I'm completely addicted to attending them.

Total oxymoron, right?!

Actually, it makes a lot of sense...

According to FestivalInsights.com, other than the music, the #1 reason people attend music festivals is to escape from normal life.

For someone who plans out everything, having unstructured days of music and fun is completely refreshing.

That said, only about 2% of attendees go to get dirty/back to the basics and 26% say they miss clean, flushable toilets.

So how do you maximize this soul-changing life experience when you're used to, or rely on, things like running water and air conditioning?

The answer is simple: BE PREPARED.

And how can you be prepared if you don't really know what to expect? Or if you've been to a music festival before, how can you prepare BETTER this time?

You can:

- do online research
- collect ideas on Pinterest
- talk to people who have attended in the past
 
OR

You can get it all in one place with The Ultimate Music Festival Packing List...more on that in a second.
First, let me introduce you to Mark...
Ahhhhhhhhhhh! Phew. Ahhhhhhhhh! Phew. Ahhhhhhhhhh! Phew.

Translation: loud scream, deep breath out, loud scream, deep breath out, loud scream, deep breath out.

He was in excruciating pain, as he tried to slowly and gently peel back the duct tape that covered his sunburned foot.  "What a stupid idea this was," Mark thought to himself.

You see, this was Mark's first music festival. He certainly had the time of his life, but being unprepared proved to be inconvenient and downright painful.

He and his friends had traveled all the way to central Tennessee with what they thought was all they needed. They had a tent to sleep in, a cooler for food and drinks and their personal items.

It didn't occur to them that they might need a canopy for shade or an extra pair of shoes or a lot of things they could have benefited from. So during the day, when they weren't at a concert, they baked in the sun. When it rained and the walking paths became pure mud, flip flops were trapped and ultimately lost (which is what happened to Mark).

After a few battles with the mud, Mark finally just let his flip flops go. He lasted bare foot for a while, but the bottom of his feet began to hurt from the rocks and other debris they encountered.

Not really thinking about the sunburn that the top of his feet had endured, he came up with a "bright" idea to duct tape them. That way, he could walk around shoeless without hurting the bottom of his feet.

Yeah. It was a bright idea until the time came to remove the duct tape, and you know what happened next.
No matter how good (you think) you are about thinking on your feet (pun intended), nothing will compare to being prepared in the first place.
Mark had several problems.

1. He wasn't prepared.
2. He didn't know he wasn't prepared.
3. His improvisational solutions only worsened the situation.

Now it must be said, Mark is a real person (I'm using a different name but he's definitely a real person). This is a real story. It is straight out of my husband's mouth, because he was there. He sat and baked in the sun with Mark, because they didn't think to bring a canopy. He was there when the flip flops were abandoned in the mud, and the duct taping of the feet. And he was there when Mark tried to rip the duct tape off of his thin, sunburned skin.

The next year, my husband brought me to a music festival. Lessons learned, we brought a canopy, extra shoes and so on...that's us in the photo below at Bonnaroo 2010!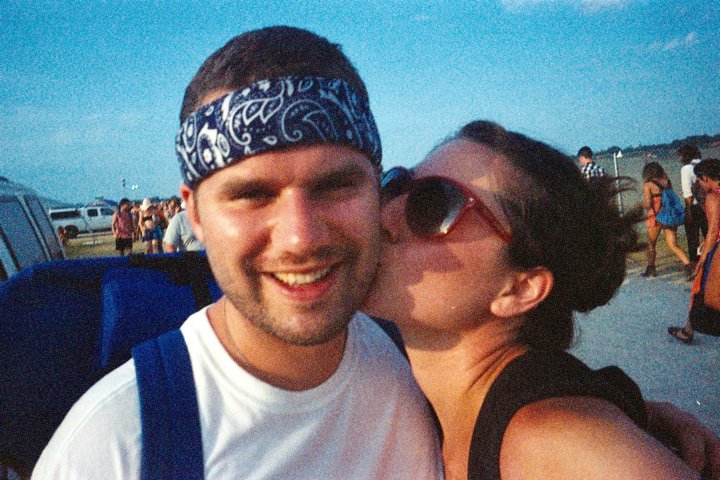 With each festival we attended came a new and improved round of preparations. Our packing list, our routines, our meals, everything was streamlined and honed to a beautiful harmony that has proven successful year after year.

And now, instead of starting where Mark did - inexperienced and unprepared - you have the opportunity to benefit from something we didn't have at the beginning...10 years of music festival experiences.
And that's why I created The Ultimate Music Festival Packing List.
It took me 10 years and many sweaty, muddy festival days to gather this knowledge.

But knowing what I know now, it was totally worth it.

It makes packing SO much easier. It makes collaborating with your festival buddies SO much easier. It saves you time and money in the grocery store. It makes the whole experience SO MUCH BETTER, so...

you can focus on the music and not on a sunburn.
you can take a nap in the shade instead of baking in the sun.
you can get into your car even if you locked the keys inside.
Ready for all that awesome, and might I add EASY, preparation so you can focus on the FUN? Then The Ultimate Music Festival Packing List is for you.

Here's what you get with it:

The Packing List: A Complete & Organized List Of Everything You Need To Bring Including Quantities & Handy Extras You Haven't Thought Of
What To Wear: Apparel Ideas For Guys & Ladies So No Guessing Necessary
Simple Meal Ideas: How To Effortlessly Keep & Cook Food At Your Campsite
BONUS #1: A Collaborative Printable To Keep Track Of Who Is Bringing What
BONUS #2: A List Of Useful Resources For Camping Products, Organizing Ideas & More!
BONUS #3: Campsite Blueprints Of How To Set Up Your Camp Based On How Many Cars/People In Your Group & Where To Place Everything Inside The Perimeter

If you add the value of all these items separately, this product could easily cost $40.

However, I'm not going to charge you that.

I want this awesome knowledge to be accessible to any budget, so I'm going to cut it in half.

You can get it for only $19.99.

Just imagine how unbelievable your music festival experience is going to be when you're totally organized, totally prepared and at a price that's less than a night out at the movies with your partner! Amazing!
So What Are You Waiting For?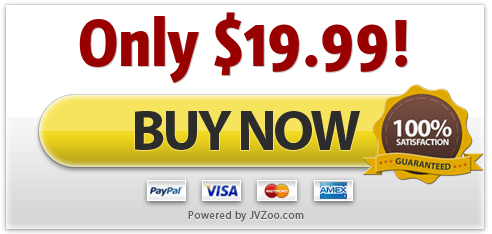 ---
If you've already read The Ultimate Music Festival Packing List, please leave your feedback below in the red box and/or in the Facebook comments box at the bottom of the page for the benefit of others.
What Did You Think Of The Ultimate Music Festival Packing List?
Do you have an opinion about this? Share it!